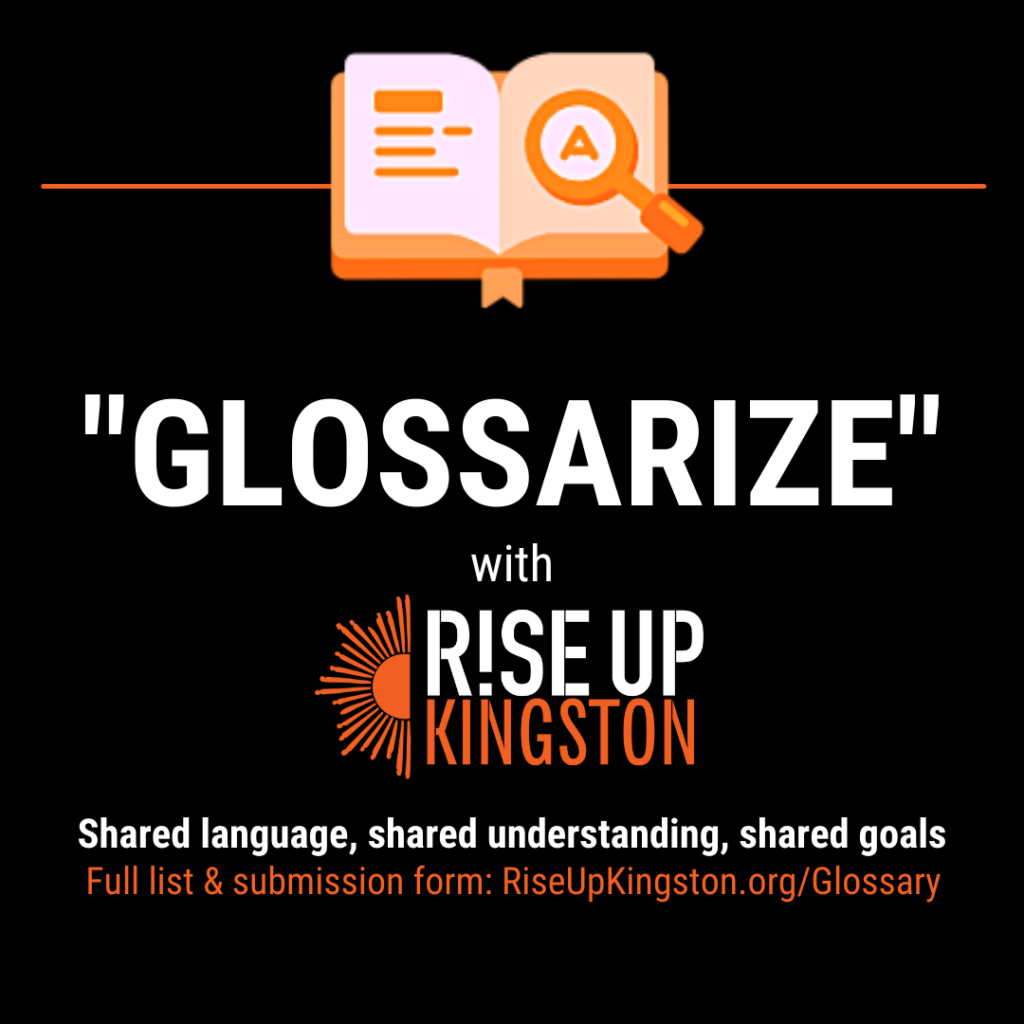 In an effort to be as clear, intentional, and informative as possible, Rise Up Kingston is building a glossary.
We need *your* input for the first step: identifying words and phrases that could be considered "jargon," those special words or expressions used by a particular group that can be difficult for others to understand.
We are lovingly referring to this project as "Glossarize with RUK." You didn't read that wrong; we made up a word. When we write "glossarize," we mean building a common understanding of the language we use in our justice work.
The form below is an invitation to "glossarize" with us! We look forward to your contributions!
Read each word and definition, then click the arrow to see it used in a sentence.