Faces of Rise Up Kingston
Here are some of the faces of the folks who fuel our work these days. If you're interested in being a part, email info@riseupkingston.org or reach out to one of these faces.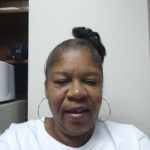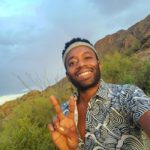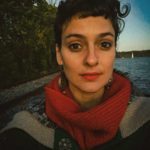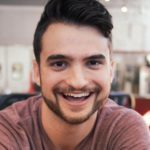 Katrina Houser (They/Them): I was born in Hempsted, NY and moved to Kingston NY when I was five. And this my story begins!! I'm a mother of one and Grandmother of seven. In 2019, I became a member of Rise Up Kingston and joined the Criminal Justice Circle. Currently, I am a co-host on Rise Up Radio with Yolanda Knox. The show airs the second Thursday of the month at 6 pm on 1490 am WKNY. We have various guests on our show every month and we bring you topics that affect our community with the intention of collectively finding solutions. Outside of the radio show, I'm an abolitionist who will go to Albany and shout on behalf of all of us to have housing security and a chance at a future with a clean slate. My motto is "CAN'T STOP, WON'T STOP!!!"
Tomicia Spencer (She/Her): I am a lifelong resident of Kingston NY and my family has been here for generations!!! I'm 45 years old and married the love of my life on July 7, 2022. I currently live in the Rondout area where I enjoy mentoring children and sharing beauty with my neighbors through the garden plot I have right outside my apartment! I'm a sensitive soul who cares for my community.
I became a member of Rise Up Kingston in 2020 when we were in the thick of the Covid-19 Pandemic. I remember seeing Police brutality situations on the news that were killing people of color like me. Then, I saw people of color who were taking a stand and speaking their truth in the Black Lives Matter Movement. I thought to myself, "I need to get involved in this movement, but how?" Shortly after, my partner and I had a major altercation with the next door neighbor in our complex over noise levels. A police officer banged on my door loudly. When I answered, she stood in my face with no mask on and as she disrespectfully shouted in my face, I could feel her spit showering me because she was not wearing a mask. I was infuriated and slammed the door shut. I went on Facebook and posted about my situation. A woman named Lisa Royer responded to my post and encouraged me to fill out a complaint against the officer and SPEAK MY TRUTH EVEN IF MY VOICE SHAKES!!!
At first, I became a member of Rise Up on a volunteer basis. I was part of the Street Team with Lisa Royer as my mentor. We did a lot of outreach to the community to educate them on what it meant to defund the police. I also was learning about Mutual Aid. I learned how to lead a march in 2021 on Breonna Taylor Day with Ms. Anne Ames. I will never forget the moment she handed me the mega-phone and said, "GO!!!" I felt so alive and I knew I was right where I belonged. Currently, my position at Rise Up is Community Empowerment/ Event Organizer. I am involved in Police Accountability and Housing with a Mutual Aid component that we are still developing. I love my community and my Rise Up Family. So far, it had been quite the adventure!!!