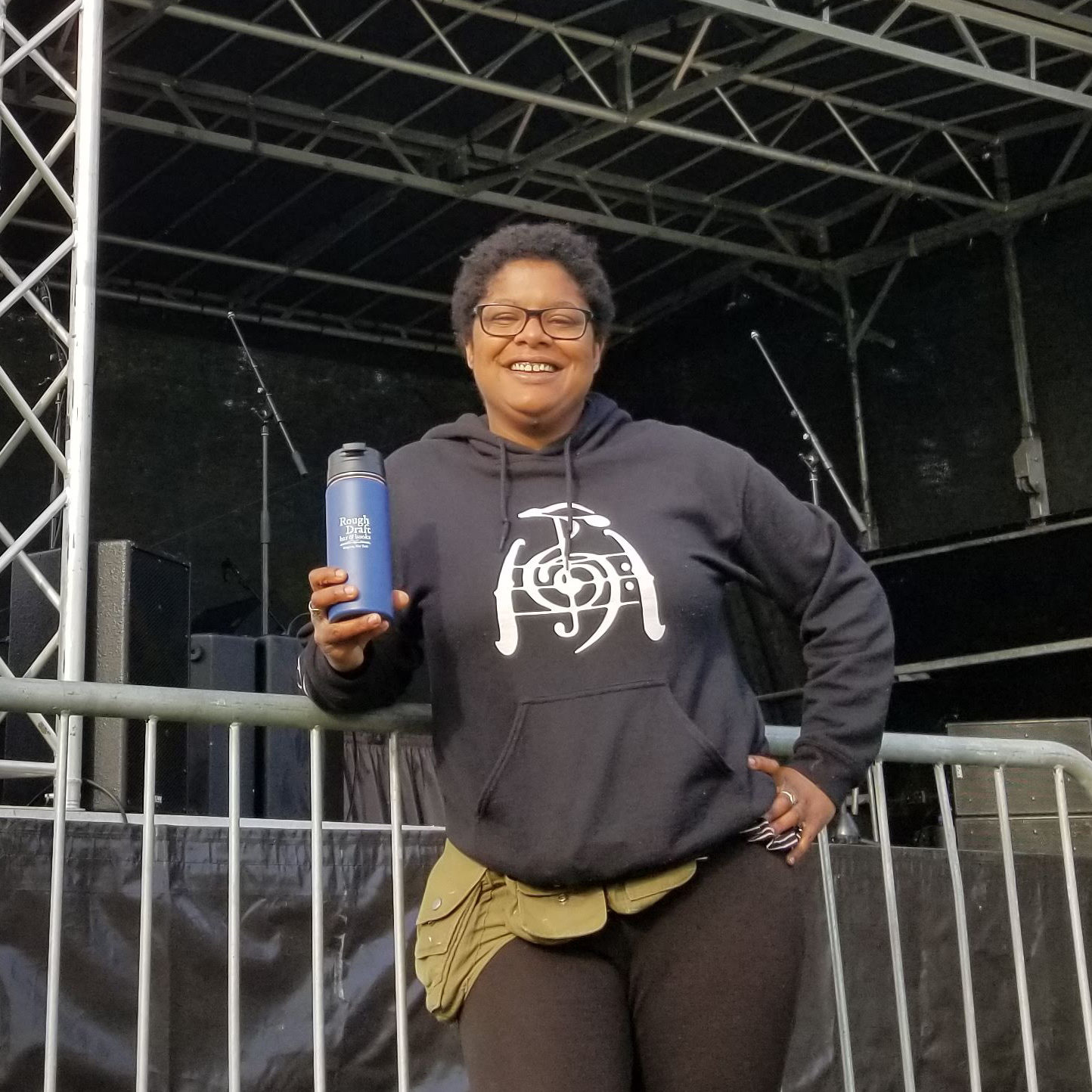 My name is Callie Jayne, and I am the Founder & Executive Director of Rise Up Kingston.
Through my experience in the non-profit sector- from Direct Service to Direct Action - I found there was no bridge across the spectrum of Community Organizing, no vision that was leading the work.

What does that mean; vision?
It means we've spent too long fighting against things, that we forgot what we were fighting for. It means that the roots of injustice, racism and all forms of oppression have forced us to accept a narrative that has prioritized individualism over interdependence.
It means that we haven't slowed down enough to think about the world that we want to live in. The world that we're fighting for.
We haven't stopped to think about how we could build up a community economy right here in Kingston.
All over the world, communities are working together to move towards Community Economies. Through reframing our worth, the focus shifts from Individualism to Interdependence.
Co-housing communities are strengthening all over the United States, In the UK the government provides a carer's allowance to assist people who care for others with long-term care needs & encourages people to take care of themselves. In Brazil, Bus Rapid Transit, Curitiba, has made public transportation accessible to all & free to those who need it most.
Based on conversations with community members, community leaders, and elected officials, it became clear that we needed to come together to lift up the voices of all of the residents of the city of Kingston in order to create economies that ensure we all thrive.
We believe that Strategic Community Engagement will bring shared understanding between Kingston Residents, and the greater Kingston community and transition towards community control of all resources by helping community members understand their own power.
I know we can achieve this in Kingston. But, I also know that this work can only be done by deep grassroots organizing that is led by People of Color, Low Income People and Women.
This is what we'll do!
Our work will involve Strategic Community Engagement, Advocacy and Education. Together, we will work towards building community economies in Kingston.
Rise Up Kingston will elevate the voices of the most directly impacted communities in order to advocate for changes that will make a long term change to dismantle the structures of Systemic Racism & Overlapping Oppressions.
We will bring together all members of the Kingston Community to engage in conversations that will allow us to to reframe the way that we interact with each other based on collective decisions about our interdependence.
Whether you're experiencing homelessness, a renter, homeowner, a student, a community leader or business owner, there's a role for you.
We're Rising Up!
In Solidarity,
Callie Jayne
Founder & Executive Director
Rise Up Kingston