Our work is centered on working toward a world without prisons through alternative means to conflict resolution and community accountability.
See our Criminal Justice campaigns below: 
Remove Police From Our Schools
Time and time again, children in the Kingston City School District have fallen victim to racial profiling, violence, sexual harassment, and trauma at the hands of the police. The presence of police criminalizes our children, and exacerbates the school to prison pipeline, which unfairly targets Black students.
We demand:
1. An immediate and permanent cancellation of contracts with Kingston Police Department, Ulster Police Department and all law enforcement.
2. A commitment to reinvest those funds into Mental Health and Community Resources for the children in the district.
3. Investigate all complaints of Police Violence and Misconduct that have been reported to the school district.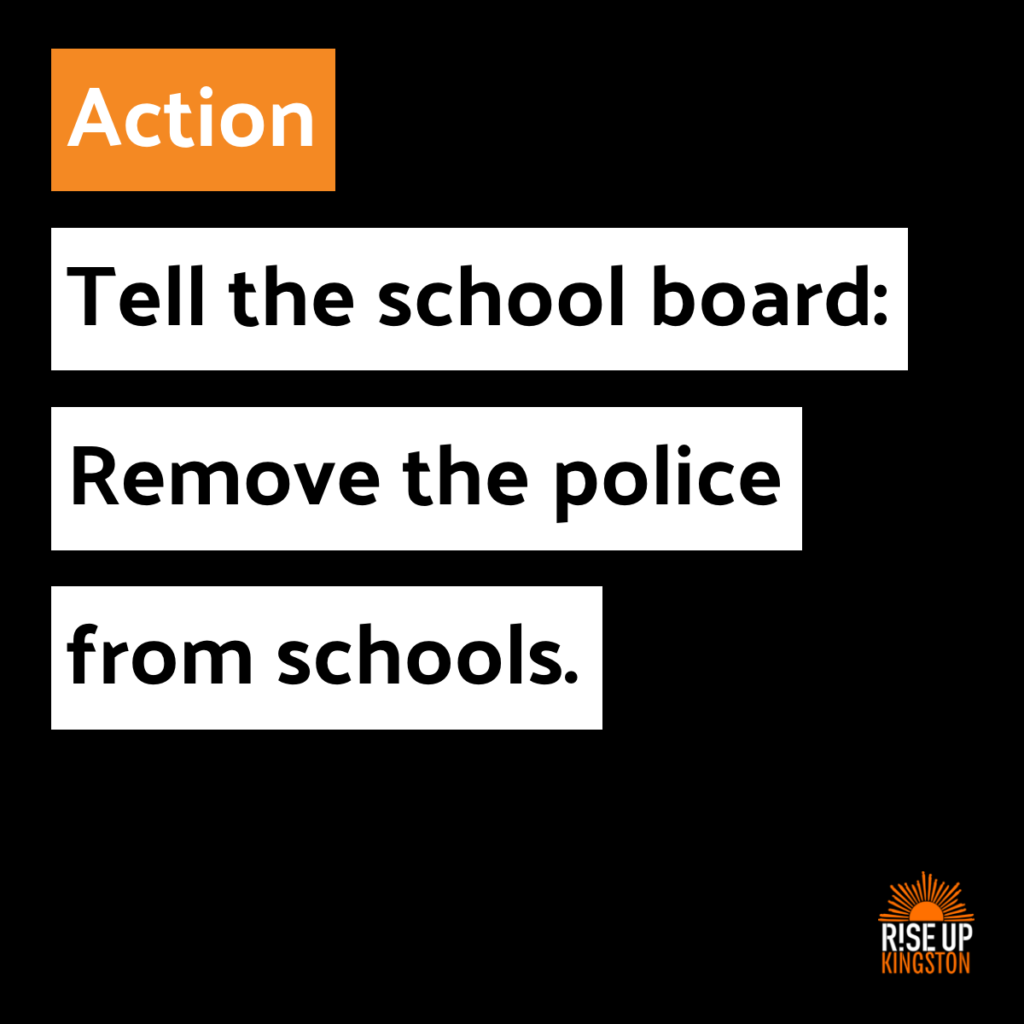 Increase The Peace
We call Kingston to Rise Up Above Violence and commit to the following pillars to create a #ViolenceFreeKingston: 
Respond to conflict in ways that will not harm a person, their autonomy, or their dignity
Respect others as well as myself
Value others as well as myself
Choose to Rise Up Above Violence
Commit to peace one day at a time
Help each other get the resources we need in our lives
Have conversations with each other about how to handle conflict differently
Make commitments to one another to be non-violent in thoughts, words, and deeds