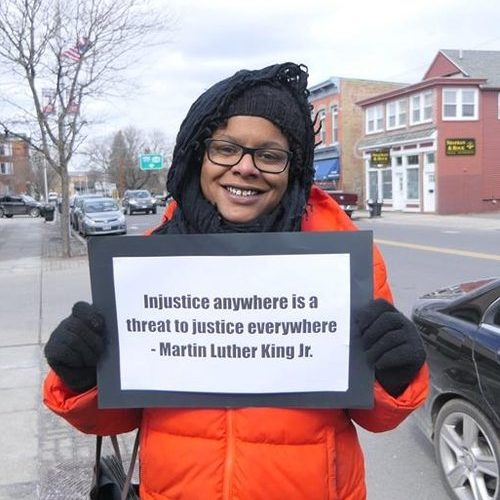 ADVOCACY & CAMPAIGNS DIRECTOR
callie@riseupkingston.org
Callie Mackenzie's (they/them) desire to fight for justice began in 8th Grade protesting against unequitable dress code policies. Callie's career started off in sales, bouncing from job-to-job, and struggling to make ends meet. When they decided to go back to college, they found themselves transitioning to the post-secondary education field - wanting to focus on helping women prioritize their education, and moving forward in their careers. It was then, that they found themself in a situation like so many before them - a single parent, trying to survive within structures that were created to make sure they failed.
Callie finished their undergraduate degree in business, and then went on to complete their Masters' in Nonprofit Management. For their internship, they began working at a human services organization, which later hired them full time. They built and expanded the volunteer base and pantry hours which increased the number of families who were able to access food. They increased the individual giving, community and business engagement which lowered operational costs. Though providing emergency services was helping hundreds of families every week, it was doing nothing to change the systems of oppression that are set in place.
Their life, work and educational experiences led them to discover the institutionalized issues that were preventing them and many others — from all walks of life — from achieving a quality standard of living. Their desire for change comes from the belief that all people deserve a basic standard of living, and if we could all come together and hear many differing perspectives, we can use our struggles to achieve collective greatness.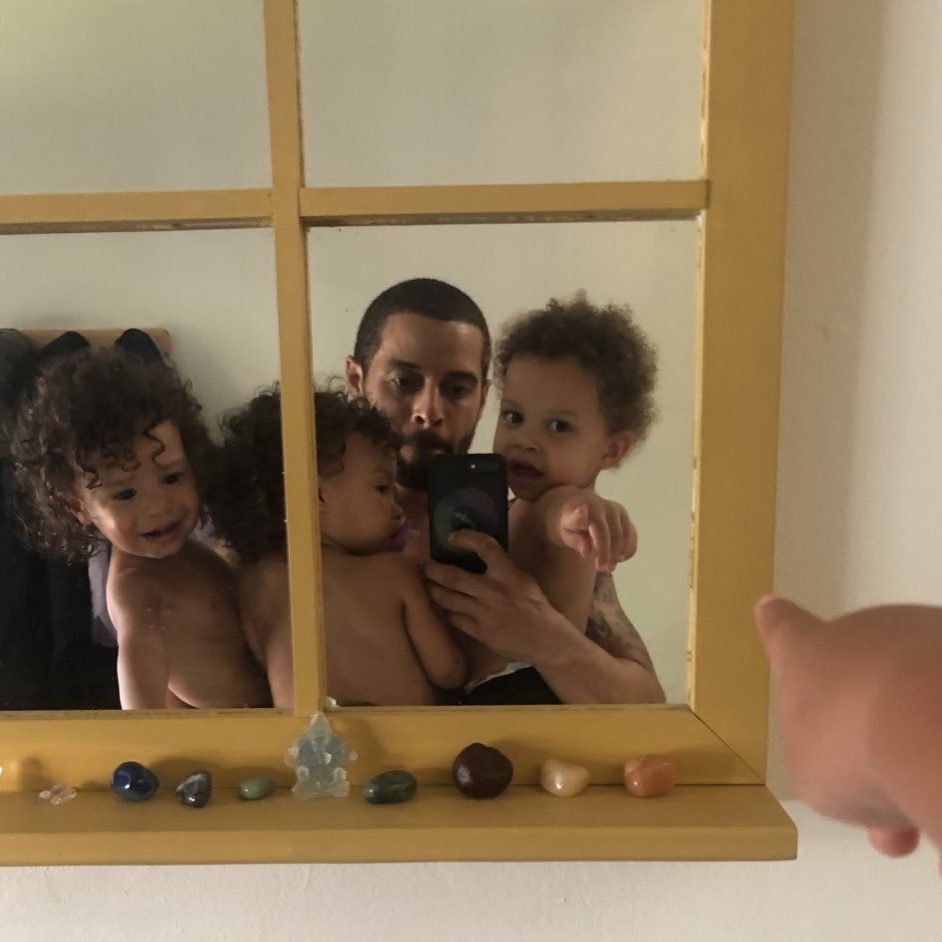 FOOD JUSTICE & BLACK LIBERATION FREEDOM FELLOWSHIP ORGANIZER
Tyler (he/him) comes to work with Rise Up Kingston as a father, an activist, a writer, and a musician, among other things. With triplet baby boys, Tyler's life has become one in which he aspires to have harmony between the work that he is doing, and the passion in his heart. He's been fortunate in seeing that come to fruition with working as the Food Justice Coordinator and stepping into the role of Black Liberation Freedom Fellowship Organizer. Tyler is grateful for the opportunity to help fight for just food systems in Kingston, and to be a part of creating the community that we want our children to grow up in. He is excited to develop relationships with the community, to see where and how folks can be supported, how flawed systems can be disrupted, and more effective systems can be implemented.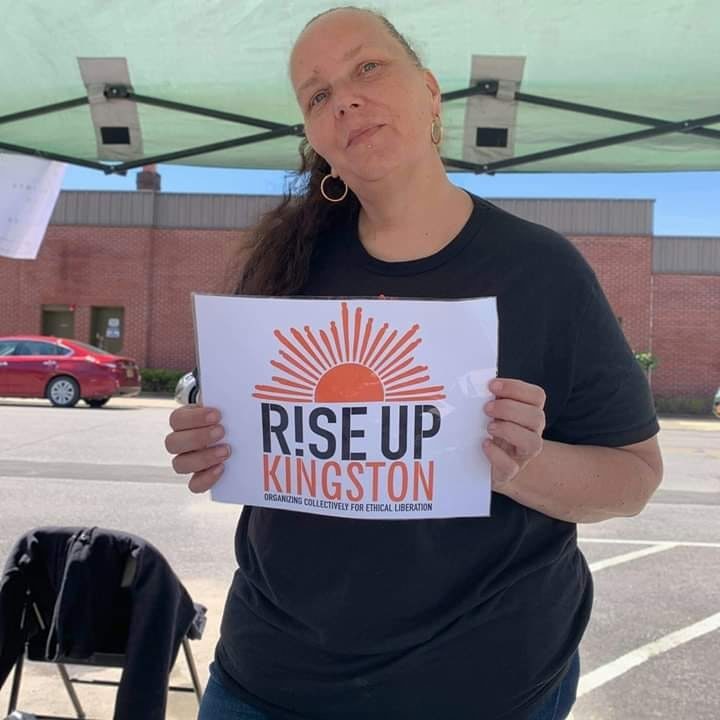 CRIMINAL JUSTICE ORGANIZER
Lisa Royer (she/her) is a mother of three and a grandmother of four and Lisa was born and raised in Kingston.
She began organizing around the school to prison pipeline and gun violence because her family and CommUNITY was experiencing those traumas. She first volunteered at local organizations and then became the CommUNITY Organizer and a founding member of Rise Up Kingston. Lisa is also a Co-founder of Youth For Change. Organizing for social justice and violence prevention gave Lisa a new outlook on life. She has continued her journey of learning and leadership development through participating in Midwest Academy Organizing for Social Change and The Omega Women's Leadership Juno Leadership Cohort. Lisa has been part of many activities related to social justice and community organizing in the Hudson Valley. In 2017, she began attending and organizing protests that were made to demand justice for her daughter, a police brutality survivor. She helped start the Increase the Peace campaign to find and address the root causes of gun violence in Kingston after her son was shot in 2018. She helped to lead a campaign through the Rise Up Kingston's Criminal Justice Committee that wrote and passed legislation for police accountability in Kingston. More recently, She helped organize and facilitate a successful nonviolent 3,000-person march with Wednesday Walks for Black Lives in June 2020 after the murder of George Floyd.
Lisa feels the most rewarding part of her work is amplifying the voices of those most impacted, listening to the stories of pain, trauma, and fear from her neighbors and offering them the opportunity to come together to seek change and to make their voices heard on issues that have affected them and their families. also by building real city, statewide, and national power to demand fundamental, systematic change. She believes that the strongest resistance to racialized capitalism comes when groups from all class and race backgrounds show up together in solidarity under the leadership of those most oppressed. She believes a new reality will be achieved due to the power of the voices and action of the folks currently impacted by the forces of oppression and together, we will create this better world. She is looking forward to a world without prisons through alternative means to conflict resolution and community accountability; a world where housing and food are human rights and everyone has healthcare; a world with reparations for BIPOC (Black/Indigenous/People of Color); a world where there is the opportunity to heal from past trauma and create a life filled with joy and passion; a world where justice and accountability are foundations that are continually strengthened and supported; and she believes that we can build communities and a world where people flourish in dignity and can focus on developing their passions instead of struggling to meet their basic needs.