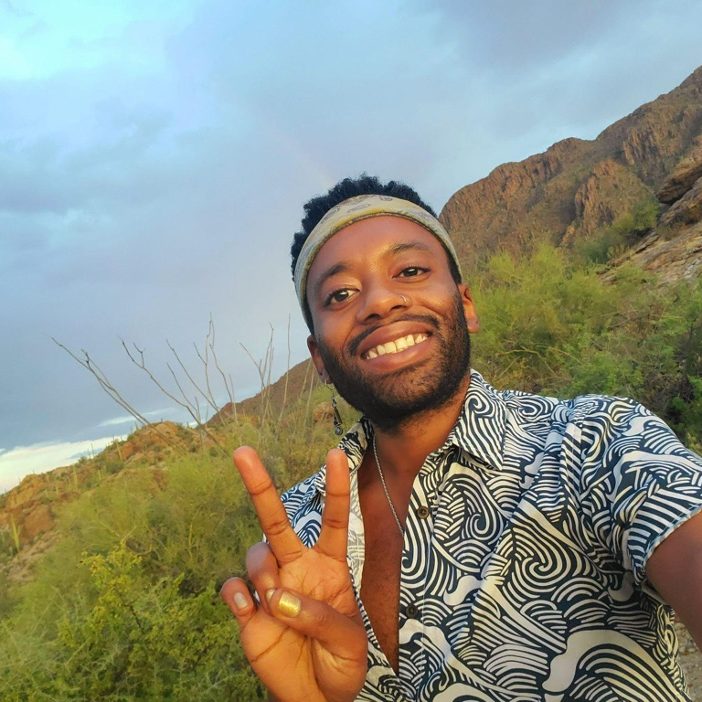 JORDAN ALEXANDER WILLIAMS
COMMUNITY FOOD SYSTEMS POLLINATOR
jordan@riseupkingston.org
Jordan Alexander Williams (they/them)
is a queer Hoodoo, earth tender, and living ancestor. Jordan was born and raised in the so-called Chicagoland area of Illinois, lands stewarded by many peoples and lineages including: Potawatomi, Miami, Ho-Chunk, and at least a dozen more Indigenous Nations of Turtle Island (so-called North America) since time immemorial, as well as Hoodoos
**
since before and after the Great Migration.
As a
Community Food Systems Pollinator
, Jordan works alongside members of the Rise Up Kingston Food Justice Circle, and the
Kingston Emergency Food Collaborative
, to nurture local food systems and uplift local food ways that bring forth BIPOC (Black, Indigenous, and People of Color) food sovereignty. Jordan trusts that the
liberation and regeneration
of people and planet will come by dancing in the moon and sunlight, getting our hands in the soil, caring for each other, and remembering the earth-sourced wisdom(s) of our ancestors.
** "What is Hoodoo? Hoodoo is a tradition, a generational heirloom that is simultaneously medicine, magic, and religion. Born on North American soil to African parents, Hoodoo is a system of survival, adaptation, resistance and reclamation. Hoodoo disrupts, uproots, holds tight, brings near and lets go. Hoodoo lives and breathes where we do." – Chesapeake Conjure Society